Target for functional hollow particles development
"Our group has been sold several hollow particles such as E-spheres (made from fly ash) and micro perlite (made from obsidian). Their diameters are more than 10μm. Hollow particles are widely used for heat insulating paint, as environmentally friendly and low-energy products are desired these days.
In addition, while more smaller and more superior parts are required in automobile and mobile-devices field, more thinner coating is required. In order to meet the needs of these fields, we have developed functional hollow particles with average particle diameters of 1 to 10μm and hollowness ratios of 70% to 80%."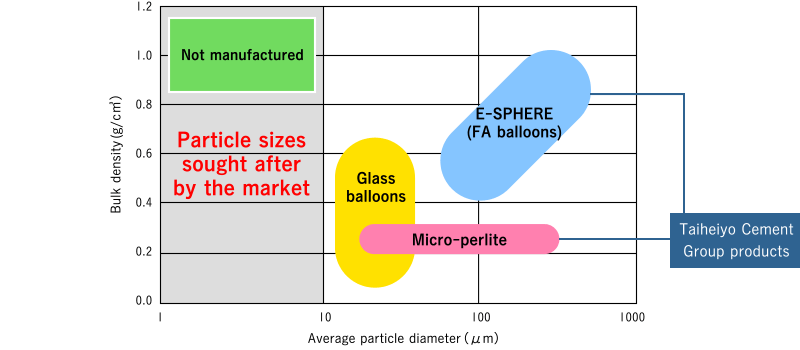 Features of functional hollow particles (example)
Appearance of functional hollow particles
Our functional hollow particles have dense surfaces and are pore-free. They are strong, despite of high hollowness ratios and thin shells. We synthesizing method use inorganic salt solutions. We can apply this method to a variety of inorganic oxide hollow particles.